Roll over image to zoom in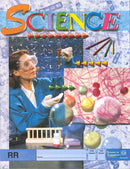 Description
Forms part of the Preschool with Ace and Christi early years programme which focuses on developing the skills needed for a child to be ready to learn to read. The course includes training in letter and sound recognition, numbers, colours, shapes, Bible stories, physical development, art and more.
This PACE covers Weeks 22 -24 of the Preschool with Ace and Christi programme and covers the following:
Learning about vole, quail, ox
Health and hygiene, bath, hair, and nails

Dentist, doctor, and eye doctor
Sleep, exercise, and rest
Payment & Security
Your payment information is processed securely. We do not store credit card details nor have access to your credit card information.