Roll over image to zoom in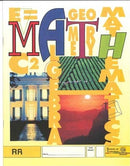 Description
Forms part of the Preschool with Ace and Christi early years programme which focuses on developing the skills needed for a child to be ready to learn to read. The course includes training in letter and sound recognition, numbers, colours, shapes, Bible stories, physical development, art and more.
This PACE covers Weeks 16 - 18 of the Preschool with Ace and Christi programme with a focus on different shapes such as:
Circles, curves, and open and closed curves
Triangles and inside/outside concept
Rectangles and 

inside/outside concept
Payment & Security
Your payment information is processed securely. We do not store credit card details nor have access to your credit card information.