Roll over image to zoom in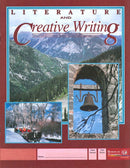 Description
Resource required: Little Pilgrim's Progress
Refer to the Literature Guide for appropriate resource books for each PACE.
This PACE contains the following:
Scripture: Proverbs 11:20
To learn about idioms

To review the meaning of allegory

To review Biblical allegories (parables)

To learn about a man names Aesop

To read Part Two of Little Pilgrim's Progress

To learn about characterisation

To write character descriptions

To read some of Aesop's Fables

To examine an allegory in poetry

To understand the allegories of Little Pilgrim's Progress

Payment & Security
Your payment information is processed securely. We do not store credit card details nor have access to your credit card information.