Roll over image to zoom in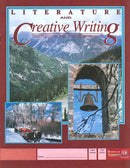 Description
Resource required: A Dog of Flanders
Refer to the Literature Guide for appropriate resource books for each PACE.
This PACE contains the following: 
Scripture: Proverbs 12:11
To begin reading A Dog of Flanders

To learn about different resources for finding information

To learn about Flanders, Belgium, and a Flemish artist

To learn about expository writing

To learn the difference between facts and opinions

To use facts to draw correct conclusions

To practise reading and observing carefully

To make a birthday card

To practise proper cursive handwriting

Payment & Security
Your payment information is processed securely. We do not store credit card details nor have access to your credit card information.