Roll over image to zoom in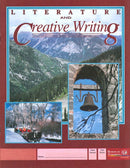 Description
Resource required: North to Amaroqvik
Refer to the Literature Guide for appropriate resource books for each PACE.
This PACE contains the following: 
Scripture: Proverbs 22:9

To learn about writing a summary

To finish reading North to Amaroqvik

To learn different ways to spell

To learn about homophones

To learn about the "th" sound

To learn about units of measure in the English and Metric systems

To learn about and write anagrams

To learn about silent letters

To learn interesting facts about wolves

To practise proper cursive handwriting

Payment & Security
Your payment information is processed securely. We do not store credit card details nor have access to your credit card information.