Roll over image to zoom in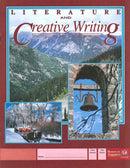 Description
Resource required: North to Amaroqvik
Refer to the Literature Guide for appropriate resource books for each PACE.
This PACE contains the following: 
Scripture: Proverbs 3:25, 26

To learn to paint word pictures with similes and metaphors

To learn the parts of a single-engine airplane

To begin reading North to Amaroqvik

To find things on a map

To learn some interesting facts about the Far North

To learn about biomes

To recognise things that go together

To learn about four kinds of conflict, or struggle, in stories

To practise proper cursive handwriting 

Payment & Security
Your payment information is processed securely. We do not store credit card details nor have access to your credit card information.