Roll over image to zoom in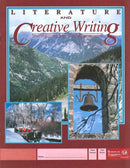 Description
Resource required: Choice Stories for Children
Refer to the Literature Guide for appropriate resource books for each PACE.
This PACE contains the following: 
Scripture: Proverbs 4:14

To learn more about literature and writing creatively

To practise proper cursive handwriting

To continue reading Choice Stories for Children

To learn more about anecdotes and to write another anecdote

To learn to use edit marks

To learn more about setting, characters, plot, and order in short stories

To learn about Count Zinzendorf

Payment & Security
Your payment information is processed securely. We do not store credit card details nor have access to your credit card information.