Roll over image to zoom in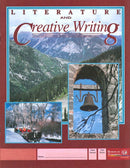 Description
Resource required: Red Rag Riddle
Refer to the Literature Guide for appropriate resource books for each PACE.
This PACE contains the following: 
Scripture: Proverbs 27:2

Finish reading The Red Rag Riddle

To learn about and write a summary

To think how things go together

To learn about news stories

To practise handwriting

To learn about heroes and heroines

Payment & Security
Your payment information is processed securely. We do not store credit card details nor have access to your credit card information.