Roll over image to zoom in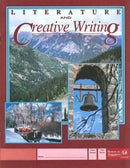 Description
This PACE contains the following:
Scripture: Proverbs 16:4
To learn to write neatly

To learn to finish stories

To look at pictures and write what God made

To learn to describe things that God made

To look at pictures and know what people are saying

To be able to put sentences in order

This is a Level 2 PACE and requires a Score Key.
*No literature book required for this level
Payment & Security
Your payment information is processed securely. We do not store credit card details nor have access to your credit card information.